We have done so much painting in our time – from ceilings, to fences, to walls, to doors, to trim, to guttering – you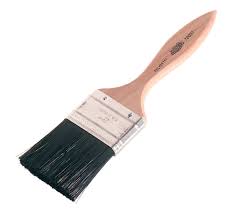 name it, we've painted it! One simple tip (which you may or not know) which we consistently put into practice is this:
"When having a break from painting, wrap the bristles of a paint brush in cling wrap"
This simple tip is a fantastic way to stop the brush from drying out. When you are ready to start painting again simply unwrap the brush, discard the cling wrap and you will find that the brush is primed and ready for painting action with no worries about it having dried out!
For more useful painting information Dulux has some useful painting tip here