There are many requests from our clients to hang their pictures of various sizes, weights and descriptions in a huge variety of locations. We have hung pictures on walls in bedrooms, lounge rooms, studio's, galleries, offices, commercial spaces, hallways, garages – you name it we've hung prints, paintings and pictures on a wall in that location!
Factors To Consider When Hanging Pictures
Hanging a picture or piece of artwork on a wall may seem like a fairly straightforward handyman job, but there can be more to the job than meets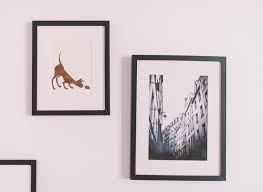 they eye. Here are some of the factors we think about and take into account when hanging pictures for our customers:
What is the weight of the picture or artwork? This is important as it determines if it can be hung on plasterboard wall, for example
What type of hook or mounting system should be use? This is an important consideration. For example, if a client needs to hang several pictures in a row we may elect to use adjustable picture hooks that allow for fine adjustment of the vertical height of the artwork. This makes for a very professional finish to the hung paintings
What are we drilling into? When mounting prints onto brick walls we generally use a masonry bit to drill through the plaster into the brickwork. Stop! – what is behind those bricks? Could there be pipes for hot or cold water or electrical cabling? We take a look at what is behind the wall and try and assess the risk.
Does the picture wire need reinforcing? In a few instances with very heavy pictures it is sometimes the case that the picture wire or string attached to the pictures is simply underrated and needs to be replaced by stronger picture wire.
Picture Hanging On Gyprock Walls – Handyman Tips
We have received many requests to hang pictures on gyprock walls. This is generally ok to do but there are several factors that come into play. These include:
the weight of the print or picture
is there a stud located in the area that the picture needs to be hung
the type of fastener and fitting used to hang the picture
Obviously the best option when hanging a print on a gyprock wall is to be able to locate the picture hook onto a stud. This means that there is something substantial to screw the hook into. Gyprock is really not much more than 2 sheets of paper with plaster in between so you do not want to be hanging a very heavy picture or mirror off gyprock. Where a stud is not available we often use wallmate gyprock anchors. These devices simply screw into plaster board and, in turn, can be screwed into to support the picture hook. They are generally good for around 5kg picture weight.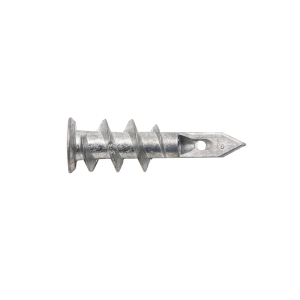 If heavier prints need to be hung on gyprock we can use other options such as a bracket fixed into the gyprock at several points which increases the overall weight bearing capacity of the hook.
Handyman Project – Picture Hanging Systems
We hang many pictures and mirrors for customers around the eastern suburbs and occasionally get asked to install picture hanging systems. These systems are similar to the 'professional' rail systems that art galleries and museums use to display their artwork and images and generally consist of mounting a specially designed aluminium rail onto a wall (the wall can be brick or plasterboard) at a height of around 2.5 metres to 3 metres. Once that rail has been mounted there is a 'slot' that has been milled into the top of the rail that allows a special sliding fitting to be installed that allows picture wire to be connected to it and in turn, the picture, painting or art work. The benefits of this type of system is that many pieces of art work can be displayed on a large wall without having to separately fix picture hooks into the wall surface, which, in the case of a brick wall, means having to drill into the wall to install the picture hooks. So if you have many pieces of art work that require mounting on a wall and want a modern, sophisticated way to hang those pictures, this rail system could be an option worth considering.
Hanging Prints
18 January 2016. We have hung literally 100's of prints, painting, pictures and mirrors. If you are living in Sydney's eastern suburbs and need to have some picture hanging done by an experienced handyman you have come to the right place! Like many aspects of handyman work, hanging pictures actually involves more thought than many consider. For example, take the case where several prints need to be hung in a row, so that the tops and bottoms of the prints need to line up exactly or where a client wants their pictures hung in a certain geometric pattern on their walls. It is not simply a matter of marking the position where the hook locations on the walls are parallel or at the
same height, for example. If you have 2 or 3 supposedly 'identical' prints and want them hanging in a straight line then go ahead and fix 3 hooks at the same height onto your wall and then hang the prints. Chances are you will notice that the prints are not lined up as you thought they would be and that the tops and bottoms of the pictures do not line up. Why is this? It is often the case that the picture wire or string may be the same length but the way it is fitted onto the frame varies by a few mm. This means that the distance from the top of the picture wire (when hung) to the top of the picture frame varies causing the mounted prints to be out of alignment. We take these measurements into account when hanging the prints to try and get the alignment correct. In some instances, for heavier prints and paintings (and mirrors for that matter), we can make up an 'adjustable' picture hook that allows for an adjustment of the height of the hung print by around 10 mm, This ensures we can get the alignment spot on!
Many home and apartment owners in the eastern suburbs realise that hanging that mirror or picture up on the wall is not always as easy as anticipated. We have been asked to hang mirrors weighing around 50 kg and this calls for special fittings and a great deal of care to ensure the mirror is hung securely and most important, safely. Most homes on the eastern suburbs were built many years ago and the brick walls and render can vary enormously. When drilling into brick work we consistently find that some walls are relatively easy to drill into and others are like drilling into titanium! We have a great range of masonry drill bits and in the instance where people want mirrors or picture hanging onto their tiled bathroom walls we even have diamond tipped tile drills (which are very expensive) to allow us to carefully drill into porcelain and ceramic tiles, which, again can be hard work!
Fittings For Hanging Pictures
Picture hooks come in many forms, shapes and sizes. Most picture hooks come with a weight rating that defines the maximum weight that can be hung from that particular picture hook. We carry a huge range of picture hooks including:
10 kg rated hooks
15 kg rated hooks
50 kg rated hooks
anchors for masonry walls
anchors for gyprock walls
hooks specifically designed for gyprock
On occasions we get asked to install chains or picture wire onto mirrors or pictures and welcome this kind of job. We always ensure that we 'over rate' the gauge of picture wire and chain we use to ensure strength and safety.