A handyman needs to have a wide range of skills. In the eastern suburbs we are currently seeing a lot of home renovation and many people are looking for handyman services to assist with these renovations. We recently installed the latest generation of 'vinyl plank' flooring in a residence. Remember back in the 1970's if you are old enough. Vinyl flooring was very popular as it was cheap, easy to lay and looked good, at least in those days it did! Move forward to 2016 and the new generation of vinyl flooring comes as a click together plank system – basically it is designed to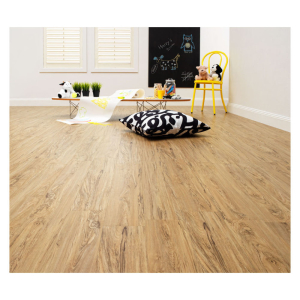 imitate timber flooring, but at a fraction of the cost. The benefits of vinyl plank flooring include:
water resistant. This is a BIG benefit in our view, particularly when compared to laminate floating flooring which comes with a thin plywood backing. If this backing gets wet due  water spillages the backing can swell and the flooring can easily be ruined. Many laminate floring systems are selling at around $10 / square metre which sounds cheap, but buyer beware – do your research first. Vinyl flooring is water resistant. You do not want to get it overly wet but it will survive water spills far better than laminate flooring systems. the same applies to bamboo flooring.
relatively easily installed. To lay this flooring in a room 16 square metres took one handyman around 2 days. This sounds like a long time for a small room but you need to factor in the need to cut planks to fit around doorways and cut under architraves which can be very time consuming. If you are laying vinyl over tiles you may need to use a leveling compund to fill and level the grout lines of the tiles, otherwise they may be visible once the vinyl planks have been layed.
warm underfoot. Surprisingly, and not often promoted is the fact that some vinyl planks offer a nice boost in warmth under foot, certainly when compared to tiles.
easy cleaning. Cleaning this flooring is relatively easy. Just use a moist mop that has been well wrung out.
cost. The cost of the flooring worked out at around $35 per square metre. We purchased the Novalis range rom Masters and the quality seems very good and certainly cost effective.
Tools Required For Laying Vinyl Plank Flooring
All you need is a very sharp utility knife to cut the planks, a set square, a tape measure, a rubber mallet and an electric 'multi tool'. These are great for making cuts under door architraves and can be purchased for around $40 from Bunnings or even K-Mart.
If you need a handyman to assist with your renovation work contact us for assistance.
Image above courtesy Masters Hardware.